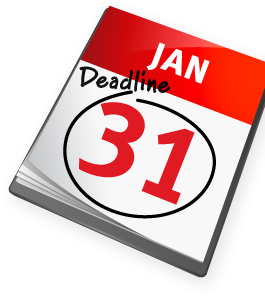 The month of January has really flown by, hot question of the moment is how am I do on my resolutions! I'm proud to report that I believe I've been doing very well, pretty much nailed 4/5 and I think I've really formed the habit to be able to continue this for the rest of the year. For those interested on reading up on the five things I've vowed to do, you will find a more in-depth look into exactly what each resolution entails. Now onto my progress report!
10 Second Rule. This one has been life changing. I have never been more organized or cleaner in my life! It was hard getting started but now it's really second nature to immediately fold, hang-up, etc. etc. everything and put things back in their place. I will admit there was one weekend where things got crazy, I was in and out the door so fast that a pile did start accumulating (I was never standing still long enough for it to really irk me), but the second I had more than five minutes with nothing to do I immediately cleaned everything up and was more at peace. Remembering to put away my shoes has been a little harder but within a day I go pick those up from the door where I often drop them off.
Budgeting. Made some head way with this. I feel like I'm cheating a little because I decided to just spend as I normally do this month and then evaluate my spending habits to map out a budget. I did draw up some basic excel sheets and have a general idea of the direction I'm going. For the next few months my saving habits will be a little weird since instead of putting it into my long term savings it's going into my I've-decided-to-save-up-for-an-extravagant-purchase (for lack of a better name) fund, more exciting details about that to come! Basically I'm going into extreme frugal mode so I can achieve this really lifelong dream of mine. However I did apply for and get approved for a credit card and will start using the credit card instead of my debit card for everyday purchases to build up that credit!
Learn Advanced Excel. I've been failing at this one, January just ended up being much busier than I anticipated and besides coming up with a list of topics to research and learn I haven't been able to actually start the learning process.
Reading 30 minutes. I've been fairly consistent on this one, however reading slower than I usually do. I've been taking advantage of reading during lunch as well as grabbing ten minutes here and there throughout the day. I managed to finish The Fault In Our Stars by John Green and Article 5 by Kristen Simmons. I've started working through the second book of the series, Breaking Point, and I have the entire Dollanganger series on queue to start next! I think I'm just not as excited over the books I've been reading lately hence why I've been turning to Netflix rather than books, so if anyone has some good book suggestions please send them my way!
Reading the news 2x a day. This one I've been on point. I'll admit that I've been reading Yahoo News, but nonetheless it still counts as news! This next month I'm looking forward to looking into more intellectual matters and getting back into CNN and BBC to feel more worldly and well-rounded in my current events. However if anyone is curious about martian donuts and swamp monster skulls, I'm your girl!
How are you doing with your New Year's Resolutions?