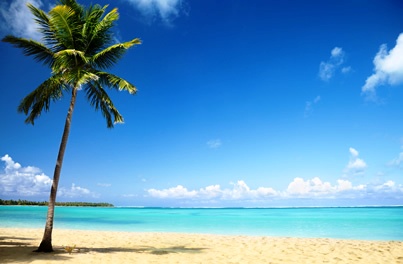 I thought this would be fun to do, I'm looking at a whole lot of face makeup right now and contemplating what I just cannot survive without and deciding their rank of importance in my life. I'm taking my top ten "Must-Have" products and putting together a list. I'm going to start with the least important and then work my way down to my number one "can't be cut off from civilization without this" item, with little tidbits along the way as to why a certain product is where it is. I'm going for makeup that you can visibly see, so primers or setting powders, etc. will be excluded from the list. Let's start!
10. Highlighter. This one has to be the first to go, this is the item I am least likely to do on any given day. Occasionally I will pop something illuminating on my brow bone but more often than not I'm running out the door without even a glance at those creams and powders.
9. Eye shadow. I love looking at picture of beautifully done eye shadow but the truth is I'm pretty bad at it (and with a very uncooperative eye shape/eyelid) it's pretty difficult for me to do. This is definitely something I can live without because a combination of super oily eyelids as well as a nonexistent crease, I can survive my island days without this.
8. Foundation. My skin is super oily and I've always hated the feeling of foundation kind of weighing on my face (and I've tried a whole range of 'weightless" formulas) this is something I will gladly do without. I'm blessed with a fairly even complexion and being pretty tan about 80% of the year my skin looks smooth and uniform. Especially if I'm trapped on an island, I will definitely skip the foundation because I would have a nice bronze tan.
7. Bronzer. While I do love my bronzer it's not a complete necessity in my routine, especially since I really like to go overboard with it sometimes. I feel like with just the use of blush you can contour your face pretty nicely by drawing attention to certain parts, without having to add in the lights and shadows and bronzer and highlighters provide.
6. Blush. We're getting more to the end of the list of things I cannot live without. Blush sits right at the border, I love it because I feel it really completes a look and brings nice natural color to your face, but it still doesn't quite make the top five.
5. Concealer. It seems funny that I'm willing to part with foundation so early on but concealer takes some priority. Here's my logic. Foundation is great for smoothing out the skin all over but in the end you really need the concealer to tackle the dark circles, scarring and redness. I would be able to ditch the foundation willingly in exchange for a good tube of concealer that will be able to spot correct my skin tone flaws.
4. Lipstick/Lip Gloss. If you asked me a year ago this probably would have been the first to go on the list. Ever since I've started this blog I've acquired a new appreciation for lip products, so this is how they find themselves number 4 on my list. In a "I literally have two seconds to make myself presentable" situation, a pair of sunglasses and a nice bold lip does wonders. It's also fun to experiment with colors since I'm an eye shadow fail.
3. Eye liner. With the help of Latisse my "natural" eye lashes now are fairly long but not so thick. I no longer go heavy with the eye liner on a daily basis but I feel like it really opens up my eye in a natural way to smudge it into my tight-line and then also a thin line at the base of my lashes to give the illusion of fuller lashes.
2. Mascara. I can forgo the eye liner for a thick volumizing mascara because it does the trick. My eyes look so much more awake when my lashes look dark and full and it's my go-to weekend look during the day to pile on coats of mascara (sometimes even 5!) and then nothing else for eye makeup.
1. Brow Pencil. Now that I finally have brow knowledge down pat this is my number one cannot live without product/step. If all else fails, groomed, full and nicely shaped brows completely pulls your face together. There's a lot of truth when they say that brows are the frames for your face because I really think I look slightly crazy if I don't fill in my brows.
That being said if I ever was actually trapped on a desert island, I must say that the one beauty product I would hope to have in my bag is a big bottle of sunblock to protect myself! What are your beauty must-haves when you're trapped on an island?